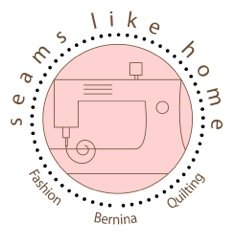 Hello SLH Followers,
Are you ready for some Football?!
Touchdown! Bernina promotion is just in time for the SuperBowl!
Touchdown Try Before You Buy - Saturday, February 2nd
Session One: 11:00 am - 12:30pm
Session Two: 1:30 pm - 3:00 pm
Come in and try out some of the awesome new machines from Bernina. You don't want to miss this opportunity!
Please give us a call to let us know if you'd like us to hold a spot for you in a particular session.
New Razzle Dazzle Thread from Superior Threads
You will want to hurry in to get these threads, Gene was in the store when I opened this box and let me tell you he was excited! Come check out these great new theads, excellent for bobbin play and other embellishement work. You will want to hurry though, Gene may buy them all!
Aren't they beautiful, I think I may need one of each!
Saturday Sampler & Class Sale this Weekend!
Don't forget that this coming weekend is the first Saturday Sampler session of 2013 and our Class Sale Weekend! Come in and sign up for new classes and get 20% off class fees and supplies! Our sale is all weekend, so if you can't make it on Friday, you can still get the discount on Saturday and Sunday!
We have some great new classes this session, something for all levels!
Looking forward to seeing you in the store,
Enjoli & the Team Members at SLH