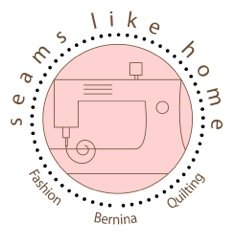 HAPPY NEW YEAR SLH FOLLOWERS!
Today is our annual Fat Quarter Sale!
You can get Fat Quarters for $1 each today!
You must buy a minimum of 50 in order to get them at $1 a piece, but who can't use fat quarters.
This is a great opportunity to build your stash, or start stocking up for some of the great classes we have coming up this session. I happen to know that the Single Girl class is Fat Quarter friendly!
Click on the image above to find the dates for this class! And while you are there, check out all of the other classes we have this session. Almost all of our classes are online today; just a few more teachers that are finalizing things and then those classes will be up on the site as well!
Hope to see you in the store & Happy 2013!
Enjoli & the Team Members at SLH