Merry Christmas!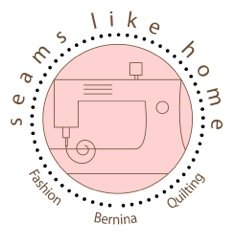 MERRY CHRISTMAS SLH FOLLOWERS!
I hope you have all finished up your holiday projects! As for me, I am putting the finishing touches on one this morning! Talk about last minute!
Today is the last day of our Countdown to Christmas promotion. Todays featured item is:
A Bernina 210 with matching Tutto Bag!
Regular price: $1,298.00, ON SALE for $899.00!
We only have one of these available at this price, and you must be in the store to purchase it (We open today at 10am!). This entry level machine would make a great gift for someone looking for a "take-to-class" machine or a beginner looking for an easy to use first machine!
Christmas Hours

Christmas Eve (Today): 10:00am until 3:00pm
Christmas Day: Closed
Boxing Day: 10:00am-8:00pm



NEW CLASSES




Be on the lookout for our new class schedule. We have some awesome teachers and great new classes this session! Our January-June schedule will be available online on January 1st. Our class sale weekend will be January 17, 18 & 19, where class fees and supplies will be 20% off. All of our samples will be making their way up on the walls between now and January 17. If you are worried that a class will fill up (ie: Karen's doll class) you may want to consider signing up before the sale weekend. We're looking forward to a fun session!

We hope you all have a Merry Christmas!
Enjoli & the Team Members at SLH!