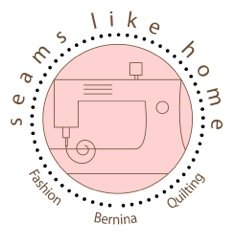 SLH Followers,
HAPPY THANKSGIVING WEEK!
We are thankful for all of you who choose to shop at our store and participate in our classes.
We will be closing early on Wednesday, November 21st at 5:00pm and will be CLOSED on Thanksgiving Day. We will resume normal hours on Friday, November 23rd.
If you are out and about (or at home online shopping) and are in the market for a new sewing machine, this Holiday weekend is a great time to buy!
If you want to pre-qualify, come on in on Wednesday, November 21 and we will help get you set up to take a machine home!
We hope you have a great Thanksgiving and look forward to seeing you in the store,
Enjoli & the Team Members at SLH