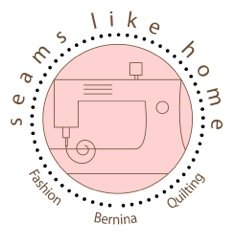 SLH Followers,
I wanted to let you all know that I made a mistake yesterday with the Friday night Saturday Sampler times. I said they were 6:30pm & 7:30pm, when they are actually 6:00pm & 7:00pm! Oops!
CONTEST WINNER!!
Also, the contest winner is:
LIBBY MOHR
!! Congrats Libby, I will let you know when the class is schduled!
For those of you who have been taking the Snow Skirt and Snow Vest classes, we now have more Parka Lining!! We just received 1 roll of the 6oz and 2 rolls of the 8.5oz linings!
Hope you are all having a great week so far!
Enjoli & the Team Members of SLH