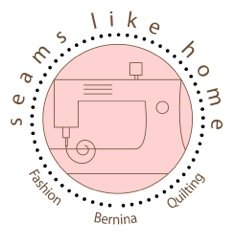 HAPPY HALLOWEEN SLH FOLLOWERS!!
I hope you are ready for the candy and trick-or-treaters! We're excited at our house, since this will be Alia's first year to trick-or-treat! And in true mom of three fashion, I finished Alia's costume this morning!
(Pictures will come soon, she hasn't tried it on yet!)
What do you think about the twins' Halloween ensemble?!
One of our friends made these great hats for the girls! Ascher doesn't look too impressed does she?!
Gail Garber Retreat at Stillpoint Lodge
And for those of you who have heard about our Stillpoint Lodge retreats, here is a sample of the type of project featured at our next retreat. Gail Garber is the instructor and her stuff is amazing. The pictures do not do them justice. You really need to come in and check them out.
And don't forget you can still sign up. The retreat is June 5-9th, 2013. The sign up sheets can be found next to this display at the store or you can download it from our newsletter. Click on the photo for more information.
Repair Status Update
We're catching up in our service department! As of today, we have five machines on the bench, one machine waiting for parts and 21 in queue. While that does seem like a lot of machines waiting, we are working steadily to keep them moving. We are recommending that if you have holiday sewing you are still doing, call in ahead to reserve your spot in line! We are looking at a 2-3 week turn around right now, but make every effort to get machines back to you sooner.
We want to say "Thank You" to all of you for your understanding with our full service log and appreciate your patience in our turn around time. We strive to be as effiicient and fast as possible!
Mom's been shopping!
Check out these stylish iPhone lanyards Maret found from one of our distributors! They are Oh So Glam! They connect right into your phones charge port and are super secure, they even have connections for your keys!
Aren't they just too cute! Come snag one before they're gone, only $21.99!