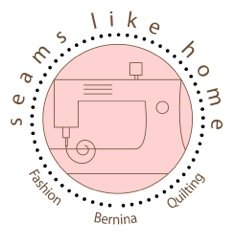 Hello SLH Followers,
This is email is a bit late! But better late than never right?! This email is mostly to remind you all of a few things happening in the store this weekend.
It's Saturday Sampler Weekend!
First, if you participate in our Saturday Sampler program, don't forget to come tonight or tomorrow morning to your session! I got a sneak peak in the classroom at all the neat things Maret has to show you and you won't want to miss it.
Super Savings Weekend
It is Super Savings Weekend through Monday (so a little longer than the weekend). However, if you have been thinking about buying a new machine, especially one of the new Bernina 7 Series, this would be a great time to do so!
The financing promotion is 48 months, no interest, equal payments on machines/products over $3000!
Hopefully we see you in the store this weekend!
Enjoli & the Team Members at SLH