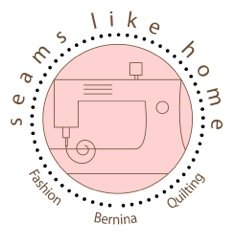 Hello SLH Followers,
If you are in the market for a new sewing machine, today is a great day to welcome a new one into your family! Today is the last day of the Spellbinding Savings promotion. This promotion is your chance to get up to $500 off of a brand new sewing machine OR if you are looking for an entry level machine or serger you can get select models for only $699. Call or come into the store to check these machines out and make one your own!
Attention Cutwork Owners:
Current Cutwork owners need to be aware that the DesignWorks patch on BerninaUSA.com is not compatible with current Cutwork only software. Bernina will be releasing a Cutwork to DesignWorks upgrade soon for current Cutwork owners. Please be patient and your upgrade will come. If you try to install the patch, you will not be able to run Cutwork and will have to uninstall the DesignWorks Patch to completely reinstall Cutwork. We will send out information again when Bernina has released the appropriate update.
If you have any questions please feel free to call the store!
We are looking forward to this new software and know you are too!
And speaking of software and new machines, Enjoli & Angelyn are headed to Seattle this week for some training on the DesignWorks Software and new 7 Series machines! We will take lots of pictures and will be brining a 7 Series machine back with us.
Gift Card Winners
We hope you enjoyed our Inventory Sale! It looks like Maret put out some good stuff!
The gift card winners are Kathy Johnson, Deb Davis & Kay Wieman!


Congrats ladies, come by the store to pick up your gift cards.
MyLabel Software
If you have ever wanted to purchase Bernina's MyLabel Software, now is the time. We are closing them out and only have 2 left. We are selling them
50% off
and will include the measuring kit for FREE!! This is a great deal if you like designing and sewing your own clothes!
We look forward to seeing you in the store,
Enjoli & the Team Members at SLH