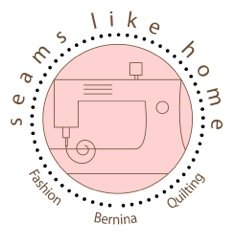 Hello SLH Followers,
Don't forget about our HUGE sale THIS WEEKEND!
Our September 22 & 23 inventory sale just keeps getting bigger and better! Maret has been purging the shelves to make room for all the new items that are coming! So, when you see the empty shelves, don't be sad, rejoice in knowing that they will soon be filled again!
Not only will there be 50% off select fabric, notions, books and patterns BUT we have added an incentive to finish the bolt! For EVERY bolt that you clean off, your name will be entered to win a $50 gift card. Finish 1 bolt and receive 1 ticket. Finish off 5 bolts, get 5 tickets. Finish off 27 bolts and get 27 tickets. You get the idea!
We will draw one name per day and each day we will empty our ticket box and start over. So...come often and empty those bolts! Think borders and backing.
This is no ordinary sale!
Hope to see you in the store this weekend!
Enjoli & the Team Members at SLH