HUGE Inventory Sale!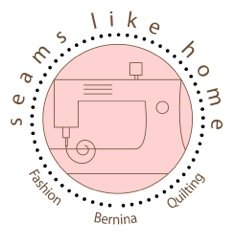 Hello SLH Followers,

We are having a HUGE INVENTORY SALE. Select fabrics, notions, books and kits will be 50% off on Saturday and Sunday, September 22 and 23! We are making room for new items and need to clean house!

You do not want ot miss this opportunity to get AMAZING deals on great fabric and notions!


ATTENTION SATURDAY SAMPLER PARTICIPANTS:


Special FREE class for Saturday Sampler participants. Learn how to construct the Log Cabin Block on Saturday, September 29 from 2:30-5:30pm. Jody will help you get those blocks completed. Even though this is a free class, please register.

DID YOU GO ON THE STILLPOINT LODGE RETREAT?!
Stillpoint Lodge Retreat Reunion is scheduled for Friday. September 28 from 6-8pm. Bring a dish to share and come finish your Underwater Fantasy art project. This is also a FREE class but please RSVP to the shoppe.
TECHNICAL DEPARTMENT REPAIR STATUS:

As some of you may well know, we are staying very busy in our technical department! We do now have a call in list for repairs & cleanings. You may call into the store to be put on our wait list and when your turn comes up we will call you to bring in your machine!

Our current levels are:

Machines waiting on Parts - 4
In Queue - 15
On Bench - 1

As you can see we have a few machines in queue currently, so if you would like to have your machine in the line up, please call and "reserve" your spot!

Hope to see you in the store soon,

Enjoli & the Team Members at SLH