Bernina News


The #86 Ruffler is still on special! Only valid for the month of May!!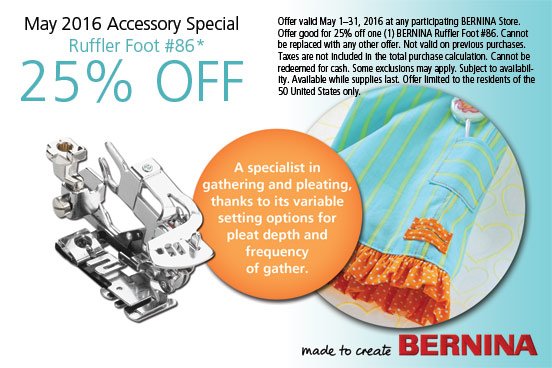 New Patterns!

These cute new kids patterns arrived this week!
These are by RedBrolly, and as cute as can be!

Carrie Payne from @believemagic


Carrie just released a bunch of new patterns! These are only a few samplings of what we have in the shop! So stop by and chat with Carrie and check out her new patterns!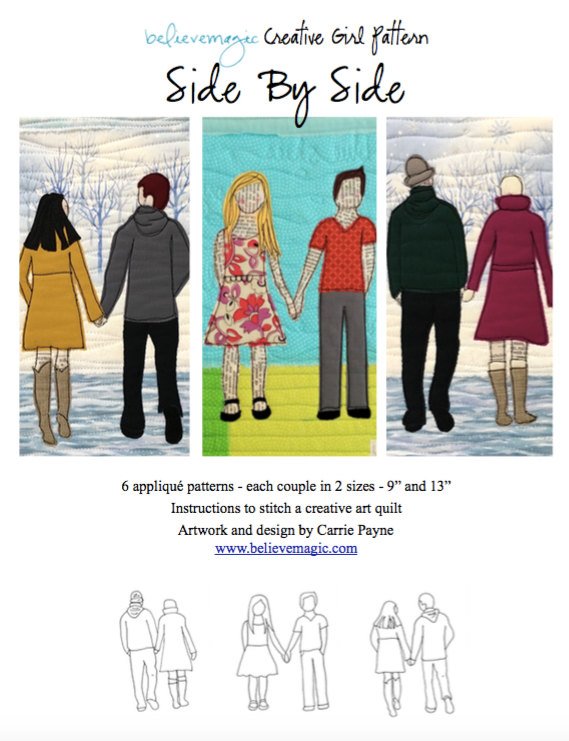 I have so many friends who would love this Fat Tire bike quilt!
More new fabric!
This past week we received a bunch of new Alaskan print batiks!
Most of the prints are different Alaskan animals, there are even some Dall Sheep!
We also have one that has Alaska on it!
How cool is this!!!
We have a few different colors so come on in and pick up some of each!
(I know I did!)
I hope everyone enjoys the amazing weather, but still finds time to sew!
(remember the SPF- I cooked myself at the market this weekend! SPF 30 from here on out!)
Check out next week's schedule
to see what classes are still available and what nights we are open after 7pm!
Monday - no class- close @ 7pm
Tuesday - Terrific Tuffet- close @ 8:30pm
Wednesday - No class- close @ 7pm
Thursday - FMQ- close @ 7pm
Friday - Saturday Sampler- close @7pm