NEW STUFF!!

This week brought about even more new fabric and goodies!!

We received all of the new McKenna Ryan Patterns

"Aurora Ridge"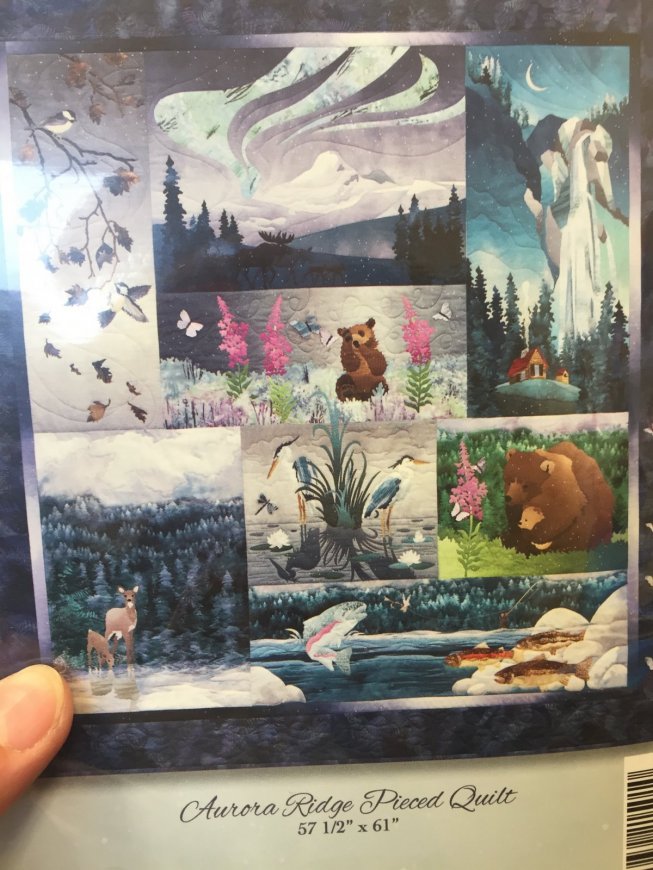 These come as individual patterns, but you can make this amazing wall quilt with all of them.
And..hopefully this week the full fabric line that supports them will show up in the store!

New Fabrics!

Tonka Trucks!!



This is an amazing 1 yard panel that can be made into a play mat for the little Tonka Trucks!!



The coordinates! I love the dirt colored tracks! So fun for little ones!

Fish!!



Sorry about the plastic wrap, I got excited about taking photos for you guys!!


Ok these are some of my favorite fabrics that we've ever had!

Remington!!



You better get into the shop to grab some of these fabrics before our staff buy up everything!


New Yarns!




We received a bunch of new yarns too!!
I am just learning to knit myself and took the Beginning Knitting class from Rosanne! She is an amazing teacher! I was terrified to learn to pearl, but I DID IT!
I am so proud of myself!

If you are a more proficient knitter, Rosanne is now offering a Sock class!

Socks that Fit!
Mondays- Nov 2,9,16 & 23 from 6:00 pm to 8:00 pm
$50 class fee

Check out next week's schedule
to see what classes are still available and what nights we are open after 7pm!
Monday - no class- close@7
Tuesday - no class- close@7
Wednesday - Beginning Knitting- close @ 8
Thursday - no class- close@7
Friday -no class- close@7

We look forward to seeing you in the store,
Angelyn & the Team Members at SLH
Contact us by Phone @ 907.677.8790 OR by Email @ info@akseams.com