Happy New Year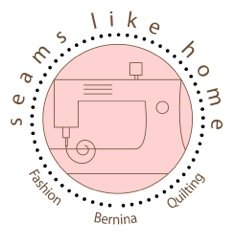 Hello SLH Family,

We hope you had a very Merry Christmas, and are looking forward to a very crafty New Year!
We have a lot planned for 2015!

Fat Quarter Frenzy is Back!~January 1

All cotton fat quarters are only $1 and premium (batik and flannel) are only $2 a piece! You must purchase 50 fat quarters or more to receive this special pricing! This event only happens one time a year! You don't want to miss out! We will be opening at our regular time and will not be cutting any additional fat quarters on that day.

Saturday Sampler 2015

Sign up for a year long (once a month) event that happens on the third Saturday (or Friday before). There are 5 different color versions from which to choose. Pick on or all five! Maret shows the newest fabrics, notions and goodies to the group, Arlene feeds you and there are special pricing and fat quarter drawings for just those in attendance!

Strip Club 2015

We had so much fun stripping in 2014 that we are making a career out of it! Strip Club will continue for 2015! Join the fun on the first Tuesday night each month at 6pm! Only $5 cover charge gets you in, plus a "shot" of goodies from our Bouncer, Arlene and a free pattern of the featured quilt! Mark your calendar with "Strip Club" in bold. I dare you! See you on January 7 at 6pm.

Jacobean Journey

The participants have been doing such a fantastic job keeping up with their blocks that we decided that there was no need to continue having the extra Sunday workshops. If you are ready to create your sashing, remember you may use the shop bias tape maker as a courtesy from SLH. Just ask at the front counter and we will set it up for you.


JANUARY - JUNE 2015 CLASS SESSION

Have you been looking forward to the new class session since before Christmas? Us too!


The new schedule will be released on January 1st and will be available to view on our website. Sign ups are open that day, however, we will be having our Class Sale Weekend on January 9, 10 & 11, where class fees and select product will be discounted 20%!

Also new this session, Class Preview Session will happen on Thursday, January 8th form 6:00-7:00pm. Those who attend this session will receive our Class Newsletter with detailed class information for FREE! Those who cannot attend can still access our newsletter via download on our website.

There are a few changes to sign ups this session as we have a new POS and will no longer require you to fill out forms for every class; however, please be patient with us as we work through our new system as there may be a few kinks to smooth out!

We look forward to seeing you in classes this session!

What is Gertrude up to this week?!
Gertrude and I are recovering from the Cookie Coma of Christmas and
planning out some new projects for 2015!


Bernina News

JANAUARY ACCESSORY OFFER:
The Spanish Hemstitch Attachment




Find more information here:
http://www.bernina.com/en-US/Products-us/BERNINA-products/Accessories/Special-sewing-accessories/Spanish-hemstitch-attachment-us

Check out next week's schedule
to see what classes are still available and what nights we are open after 7pm!
Monday - close @ 7 pm
Tuesday - close @ 7 pm
Wednesday - close @ 7 pm
Thursday- FAT QUARTER SALE! - close @ 7 pm
Friday - close @ 7 pm

We look forward to seeing you in the store,
Enjoli & the Team Members at SLH