We Are Moved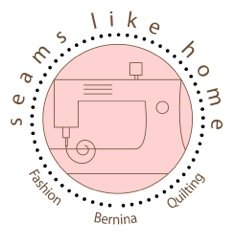 Hello SLH Family,



It is official! We have moved into our new building.. and we're never moving again!

We will be open on Monday, December 8th for you to come by, say hi and ohh and ahh over our beautiful new store! You can check out our awesome new classroom, or you can just stand in the middle of the shop in wonder, which is what most of our staff have been doing!

We are still working on getting things settled and hope you'll understand that this week will be our final preparations for our big party on Saturday, December 13. We may not have every item out this week that you may be looking for, but please be patient with us, we will get there!

This whole move/build was quite the undertaking for us and we have appreciated all of your support and excitement! We hope to see you throughout the week and at our Grand Opening, where we will be drawing prize winners every hour on the hour! We will do our Grand Prize Sewing Machine drawing around 4pm so if you want to win it (and have a ticket in our bowl) you need to be in the store by 4pm!

Here is a little teaser for you ..


What is Gertrude up to this week?!

Gertrude got a week off this week, as Enjoli was basically living at the new shop entering fabrics for you all to buy! :)
Bernina News



The wonderful Bernina news we have this week is that we will be receiving new beautiful Bernina fixtures to display our wonderful sewing machines! Rumor has it that those will be showing up Tuesday, so be patient, our Bernina area is still a work in progress! It will be beautiful though, I promise!



CONTEST!!

P.S: Don't forget to head over to our Facebook page to participate in my "Class Sneak Preview" Survey! You could win a $25 Gift Card just for giving me your opinion/thoughts on a Class Sneak Preview day!


Check out next week's schedule
to see what classes are still available and what nights we are open after 7pm!
Monday - close @ 7 pm
Tuesday - close @ 7 pm
Wednesday - close @ 7 pm
Thursday - close @ 7 pm
Friday - close @ 7 pm

We look forward to seeing you in the store,
Enjoli & the Team Members at SLH