Happy Swiss-mas & Thanksgiving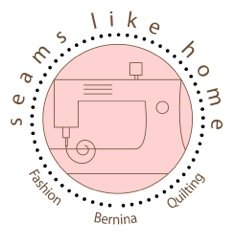 Hello SLH Family,





Happy Thanksgiving!



I hope you are all ready for a Thursday full of yummy food, football and naps! At least that will be what we're doing at our house! In the spirit of Thanksgiving, we want to say a big thank you to all of you for choosing to shop at our store! We really appreciate you all!

Saturday Sampler 2015 update!

We have FIVE color ways to choose from for 2015! Participants were sad that a Batik version was not being offered, so Maret created one! After taking a poll of customers and team members, the decision was made to not pre-wash the flannel fabric. No worries about fabric running, Maret will check before adding it to the blocks.

Monday Madness!

All sale fabric and red-lined notions/books/patterns are now 40% with 1 yard minimum cut! Items are added daily, so come by often! Batiks, Christmas, Halloween and a lot of other fabrics have been marked down! We don't want to move it!

Moving update!

Our Bernina display has arrived from Switzerland, new fabrics, gift items, notions and books arrive daily, our 40' storage unit has been emptied...it's beginning to look at lot like opening time! Our GRAND OPENING date will be sometime in the second week of December. We'll keep you posted.

* Be sure to check out our Facebook page for new photos of the building!*

Remember for every $50 spent on fabric and product earns you a ticket for our drawing. Fifty winners will be picked..winners 1-49 will have great prizes and winner #50 will receive the grand prize of a brand new Bernina Sewing machine! You must be present to win the grand prize!!!

We will probably be crazy busy during our grand opening celebration, so out of consideration to our new neighbors, please don't park in the MyHealth parking lot.

What is Gertrude up to this week?!
Gertrude and I are busy getting ready for Thanksgiving.. and trying to stay on top of our Holiday sewing!


Bernina News

Come by to take advantage of the Merry Swiss-mas Promotion! Now is a great time to purchase a New Bernina Sewing Machine! We have some great deals, so come by to test drive one of these beauties!




Take advantage of 60 month Bernina financing, with 0% interest on products over $3000!


Check out next week's schedule
to see what classes are still available and what nights we are open after 7pm!

Monday - Snow Wrap - close 8:30pm
Tuesday - close @ 7 pm
Wednesday - close @ 7 pm
Thursday - SLH CLOSED FOR THANKSGIVING
Friday - close @ 7 pm

We look forward to seeing you in the store,
Enjoli & the Team Members at SLH