Fall is coming, take a Class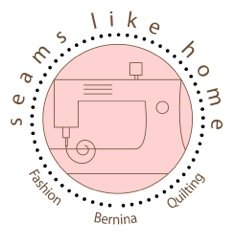 Hello SLH Family,



Well, I kind of hate to say it, but it is starting to feel like Fall! (sorry.. I know some of you are still hanging on to summer!) For most of us, this is likely to mean MORE SEWING TIME! Yay! We have some new classes this session that not only teach you a new technique, but guarantee a reason to procrastinate those household chores!

Easy Peasy Triangles #1




This class teaches you how to use Thangles to create those perfectly pointed half square triangles!
(Click here for more info)

Night Sky Quilt




This quilt has been very popular over the last few months. You can really change how it looks through your color choices!
(Click here for more info)

One Block Wonder




Who hasn't heard of this awesome quilt? I know it is on many a to-do list! Join Jeanne and learn how to create this masterpiece quilt!
(Click here for more info)



What is Gertrude up to this week?!
Gertrude and I are finally getting some quality time together, check out what we're working on!
Bernina News
Check out next week's schedule
to see what classes are still available and what nights we are open after 7pm!

Monday - close @ 7:00 pm
Tuesday - Mini Professional Tote -

close @ 8:30pm


Wednesday - close @ 7:00 pm
Thursday - Breakfast Club - close @ 7:00 pm
Friday - close @ 7:00 pm
Saturday - close @ 6:00pm
Sunday - Wild Things (last class) - close @ 5:00 pm



P.S: We will be closing at 5:00pm on Monday, September 1 for Labor Day!



We look forward to seeing you in the store,
Enjoli & the Team Members at SLH