New Classes & Clubs Starting Soon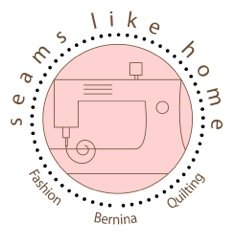 Hello SLH Family,



I hope you all had a great weekend! We had a great weekend at the store getting you all signed up for classes. I hope you made it by and signed up during the sale! If you didn't, don't worry, you can still sign up! Head over the the Class Page on the website to preview what we have, and just give the store a call to sign up over the phone! Be sure to head over to our Supply Lists page to get the information you need for your class!

My house was busy with a fun filled Saturday celebrating our Twins turning TWO! It was loud, crazy and a lot of fun!


WHATSNOTS CLUB

Have you heard of our newest Mini of the Month Club?! Come by once a month and get your complete quilt top kit for the "Whatsnots Club"! These things are too stinkin' cute!




Click HERE for more information!


What is Gertrude up to this week?!
Whew, what a crazy week Gertrude and I have had. Haircuts (not for Gert),
Birthdays & New Toys (for Gert)!


Bernina News
25% OFF #46C Pintuck Foot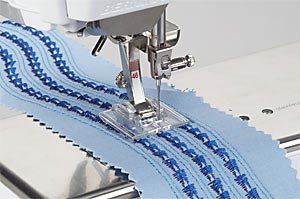 The BERNINA Pintuck & Decorative Stitch Foot #46C is designed to combine decorative stitches with pintucks. The pintucks are sewn first, and then decorative stitching up to 9 mm wide may be sewn between the pintucks. The clear sole provides a perfect view of the stitching area.



Check out next week's schedule
to see what classes are still available and what nights we are open after 7pm!
Monday - close @ 7:00 pm
Tuesday -

Strip Club - close @ 7:00 pm


Wednesday - close @ 7:00 pm
Thursday- close @ 7:00 pm
Friday-

Bernina Club - close @ 8:30 pm



We look forward to seeing you in the store,
Enjoli & the Team Members at SLH