Jacobean Journey and New Store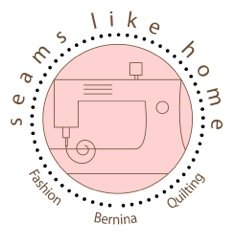 Hello SLH Family,



I hope you've enjoyed the mostly sunny weekend! We ventured out to the downtown market on Sunday afternoon and enjoyed the corn-on-the-cob & reindeer dogs!

Saturday Sampler Photo Oops!

For those of you in our Friday night Saturday Sampler class this weekend, you got an inadvertant sneak peak of next months block! Oops! We tried to call everyone to make sure there was as little confusion as possible. In case we missed you; you have the correct fabric and instructions, however, your photo will not match your instructions because it was for July's block not June's! We apologize for any confusion this may have caused! We do have a color photo of all of the blocks up on our Home page, as well as correct copies in the shop if you would like to pick one up!

Jacobean Journey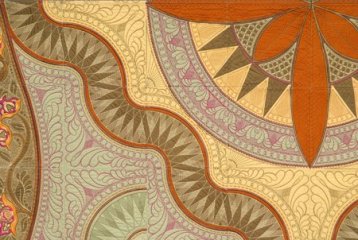 Is your embroidery machine still in the box OR are you interested in taking your machine embroidery to the next level?! The newest class is getting prepped to begin! Check out the Jacobean Journey machine embroidery block of the month that is going to start in August! Now is the time to choose your fabrics for this beautiful quilt. It can be made using any brand embroidery machine and you can choose whether to create it with a 5", 6", 7", 8" or even 9" block!

Click HERE to get the details and take some time to research
HoopSisters Jacobean Journey on the internet. Wow!

NEW BUILDING PROGRESS!

We are getting excited watching the progress on our new store! It has been a blast hearing that you all are driving by and checking on it as well!

Here are a few photos for those of you who maybe haven't made it by yet:




We can hardly contain our excitement for this building to be complete! We hope you will all come out to celebrate with us once we get moved! We are still looking at the end of November to be in our new building; just in time for Santa to have our new address! :)

What is Gertrude up to this week?!
Gertrude finally has her room back, check out the new set up and what we've been working on!
Bernina News


We have a great special on Bernina 215's! These are great class machines that are small and portable! We also have a previously loved Bernina 210 that would love to go home with a new owner. We take trade-ins on all brands, so if you are ready to go Bernina come in and test drive one today!

July Foot Promo




Just a heads up to those of you keeping an eye out on the Bernina monthly Foot Promo! July's Featured Foot is the #56 Open Embroidery Foot. This is a great foot to use if you are wanting to make vinyl zipper pouches or even on PUL for wet bags! Come by in July to pick one up!



Check out next week's schedule
to see what classes are still available and what nights we are open after 7pm!
Monday - close @ 7pm
Tuesday - Breakfast Club (9-2) - close @ 7pm
Wednesday - close @ 7pm
Thursday - close @ 7pm
Friday - close @ 7pm

We look forward to seeing you in the store,
Enjoli & the Team Members at SLH