12 Days of Christmas & Buck a Block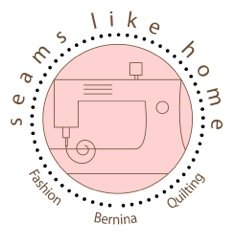 Hello SLH Followers,



12 Days of Seams Like Home Christmas
We're doing our 12 days of Christmas sale again and it begins on Friday December 13th!
Each day there's an item on special, and it starts with 12 of that item, the next day it's only 11 of another item on special. It ends with one item on a crazy special on Christmas eve! This sale is for in store purchase only, no phone sales or holds a head of time.

This year we've decided to share our list with you ahead of time so you can plan ahead to make it in to the store or send this list to a loved one and hint about what items you might want on your wish list!


12/ 13 ~ 12. Tonga Treats squares $14.99

SALE $7!

12/14 ~ 11. Neon colored thread snips $11.99

SALE $9

12/15 ~ 10. A thread special – Aurifil Thread

Buy 3 GET ONE FREE

12/16 ~ 9. Honeycomb Solids $21.99

SALE $15

12/17 ~ 8. Layer cakes In from the Cold $49.99

SALE $35

12/18 ~ 7. Strip Sticks $ 12.99

SALE $9

12/19 ~ 6. Dr. Suess Fat Quarter Packs $44.99

SALE $30

12/20 ~ 5. Foldaway Cutting and Ironing Mat $36.99

SALE $24

12/21 ~ 4. Rotating Cutting Mat $94.99

SALE $65

12/22 ~ 3. Bernina Magnifying Glass $87.99

SALE $55

12/23 ~ 2. Amy Butler FQ Packs $130

SALE $90

12/24 ~ 1. Bernina 710 $ 4599

SALE $3799 ~ $800 off


BUCK A BLOCK!
The 2014 Buck a Block is here! If you don't know how our Buck a Block works, please see our Buck a Block Web Page for the rules and more information! The important thing to know is there are only 36 kits for each colorway. Sign up soon if you want to participate! There are three beautiful colorways to pick from: Fireweed, Autumn and Bright Batik.

FIREWEED
BRIGHT BATIK
AUTUMN




Happy Holidays &
We look forward to seeing you in the store,
Sara & the Team Members at SLH