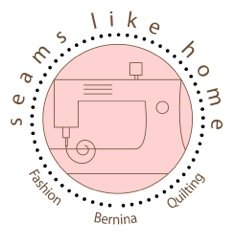 Hello SLH Followers,
Just a few reminders for the upcoming weeks!
Beginning Sewing 101, starts tonight and still has ONE more spot if you are interested in learning to sew, or even just getting a refresher on some basics!
Click here for more info!
Diaper Sewing starts on September 18th if you've been eying this class, now is a great time to take it! Caitlin has some great tricks and lots of experience with these diapers!
Click here for more info!

We also have a Judy Neimeyer Intro class coming up if you've ever wanted to learn the basics of how to read and create one of Judy's amazing paper piecing project!
Click her for more info!
ALSO,
Angelyn is getting Married this Saturday!! We will be closing at 2:00pm! YAY Congrats to Angelyn and Cliff!
We look forward to seeing you all in the store,
Enjoli & the Team Members at SLH