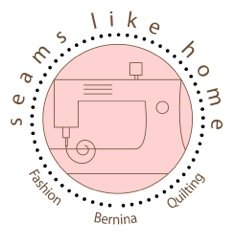 Hello SLH Followers,
Class Sale Weekend is Here!
Come in and check out the samples for our NEW classes and sign up. This weekend only you get 20% off your sign up fees and most everything else in the store! It is the perfect time to plan out your fall in classes with Seams Like Home!
Also don't forget it is Saturday Sampler weekend. Make sure to show up to your session Friday night or Saturday morning!
BIG BIG SALE!!
We are cleaning our shelves!
Select cotton fabrics are only $8 a yard!
Select batiks are only $9 a yard!
One yard minimum cut required. Plus we've been going through our smaller pieces of fabrics and Marcia has made 1 pound bags of usable coordinating pieces. This is a great way to increase your stash. One pound bags have already been discounted to only $10 each!
This is already such a great deal, so discounts cannot be combined.
Technical Department out until August 21st.
Our technical department will be in training or out through August 21st. We strive to have the best service technicians possible and sometimes that means we need more education. We will be at a 7/8 Series Advanced training!
If you need help please still give us a call at the shop and our staff will try to assist you in any way possible! If you have a sewing machine related emergency please hang up and dial 911.. No just kidding..don't do that! I'd be in trouble if you did!
WELCOME BABY!
Marina Eugina Carmen
Our newest staff member has made her appearance! Sara and Tim welcomed their sweet baby girl to the world on August 10th! Both she and momma are doing well. They are home now and enjoying all the wonderfulness that her sweet little face brings to the world!
Thank you for being part of the SLH family! We are glad to share this wonderful hobby with you all!
We look forward to seeing you in the store,
Enjoli & the Team Members at SLH