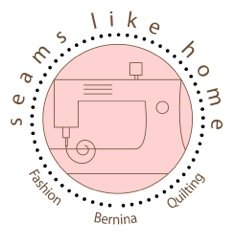 Hello SLH Followers,
Are you ready for a new class session?! We are, and boy are we excited. We have some awesome new classes this session. New modern quilts, new bags and of course some of the great basics like Beginning Sewing and Beginning Quilting! Head over to our Class page to check them out.
As you will see some of our classes are still missing their photographs; this session snuck up on a few of us so a few of the photos will be coming soon!
Class Sale Weekend
Our class sale weekend will be
August 16-18
this year. Be sure to stop by, sign up for classes and get 20% off almost anything you purchase those days!
New Hours
We have decided to keep our weekday closing time at 7:00pm through the Fall. We may be open later on class nights so give us a call if it's after 7pm.
Technical Service Department
Our technicians will be in 7/8 series training the week of August 12th so there will be a couple day delay in our turn around time. We strive to give you the best service possible and these trainings help us do so. We appreciate your understanding and look forward to bringing back lots of valuable information!
In other Baby related news..
Baby Marina
Sara is still hanging on, baby Marina has not made her appearance yet, but I do promise once she does I'll send a picture out so you all can see how cute she is! She is due August 3rd, but her momma figures she'll debut a little later!
AND
Ascher & Avalyn turned ONE on August 1st!
Time sure does fly when you have little ones to chase around. I can't believe how much they've changed and how they've grown. Thank you all for your support and wonderful comments in the past year. We adore them and love sharing them with all of you!
Thank you all for being part of the SLH family!
We look forward to seeing you in the store,
Enjoli & the Team Members at SLH