It's been awhile..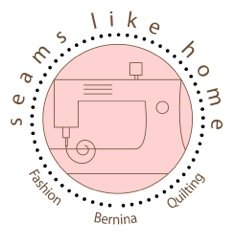 Hello SLH Followers,
Well it seems like it has been a long time since we've "talked".. I miss you all! I think it has been an even longer time since I've seen most of you! Lucky for me I get to run Saturday Sampler this weekend since Mom is out of town!
SO.. If you participate in our Saturday Sampler program, don't forget to go to your session this weekend!
And make sure you come to check out our...
Cruise machine specials
If you are in the market for a new sewing machine, you are in luck. We have a few machines left on our Cruise special. The machines will be back in the store in the next week or so and once they arrive, the special will end. SO, come in and check out our floor model versions of the B215 & B350PE and reserve yours today! (I have my name on one of the Special Edition 350PE's!)

I hope to see some of you tonight or tomorrow morning at the shoppe, it really has been awhile since I've been able to be in the store. I suppose I do have a couple of very cute excuses, and speaking of..since I have your attention, I 'm going to brag a bit!


My babies are turning ONE!!




On August 1st they will have been in our lives for a whole year! Someday I will be able to "come back to work" and see more of you all, but for now I'm having some good fun with these two (and their big sis)!




(Mickey Mouse is very big at our house right now!)

Hope you all are enjoying your summer, and getting some sewing done!

See you in the store,
Enjoli & the Team Members at SLH