FREE Lecture & New Fabric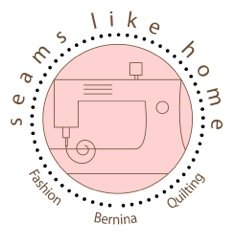 Hello SLH Followers,
We have some very exciting things happening around the shop right now!
First up is a FREE Lecture with Teresa Ascone.
Watercolor to Fabric with Teresa Ascone
Free Lecture and slideshow
Saturday, May 18 11:00-12:30
Learn how Alaskan Artist created Creatures of the Wild Fabric panel!
This panel was so popular that it sold out! We will have it back in stock soon. You may pre-pay for the panel to ensure that you don't miss out!
Please call the shoppe and let us know you're coming.
Don't forget about our upcoming retreat with Gail Garber at Halibut Cove.
Gail Garber Retreat at Stillpoint Lodge has just a few spots left! Don't wait to the last moment to sign up. Check out Gail's website and be inspired!
More information here.
2013 Alaska Shop Hop
And for those of you that have been anxiously awaiting the 2013 Shop Hop, here is a sneak preview.
The blocks will be available May 1. We had the block pieces laser cut to make this almost effortless!
(P.S: Our block in the Strawberry - center of the runner)
Buck-a-Block
If you are participating in our Buck-A-Block program, don't forget to come in and pick up your block. Only two days left to get April's block!
And, last but not least...
We will be receiving 20 boxes of fabric this week! Lots of amazing fabrics are about to load up our shelves!
Come in and see us and sign up for one (or all) of these awesome events!
Enjoli & the Team Members at SLH