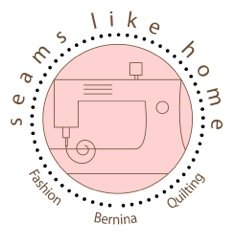 Hello SLH Followers,
Well I don't know what to say about all of this back and forth weather. Maybe the weather and I can agree to disagree?! Luckily we have some great classes coming up to keep us busy until we can fully commit to our summer actviites!
Free Motion Quilting - Feathers
Don't forget that tomorrow we have Freemotion Quilting - Feathers from 10:30-1:30. Carol has some wonderful techniques to teach you how to do beautiful free motion quilting. You will want to call to sign up for this class today!
Baby Basics
It seems that there may be something in the water because eveyone I know is having babies! In this class you will learn how to make a few of my favorite baby items. We will make bibs, burp clothes, swaddler, diaper strap and a simple baby quilt.
This class starts May 4th from 2-5pm. We will meet on May 11 & 25 as well.
Sneak Preview of a New Fabric line
New Fabric from V & Co. - coming in 2 1/2" squares!
My brain has already started scheming new projects (like I don't have enough things to finish)!
Stay tuned for new classes and new fabrics. We are always finding new things to bring into the store.
We look forward to seeing you in the store,
Enjoli & the Team Members at SLH