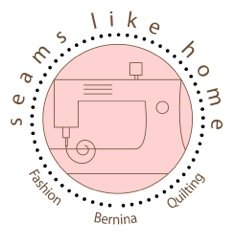 Hello SLH Followers,
We have quite a few exciting classes & events coming up this week and through the end of the month. The first is..
Fearless Machine Quilting - Feathers
Wednesday, April 24th 10:30-1:30
This free-motion quilting class will teach you the basics of quilting feathers. All you need is your sewing machine and a bit of creativity! Call to sign up for this great techinque class.
FREE Felted Mitten class held Saturday, April 27 2:30-5:30pm
Come learn how to make felted mittens! We will provide the guidance, pattern and some felted wool sweaters to create these wonderful one-of-a kind mittens. All mittens will be donated to the Covenant House of Anchorage, but you will leave with the knowledge to make your own at home! Additional donations of felted wool, light polar fleece, flannel and buttons would be appreciated, so raid your closet and sewing room! Don't know how to felt wool?!? All you have to do is wash it in hot water and then put it in the dryer. Mark your calendar and plan on joining us for this fun afternoon of community service.
Do you LOVE embroidery?!
If you are as addicted to embroidery as the rest of us you will love this section of the email!
Come in and see us today to get 30% off select Design Studio Collections!
It's Saturday Sampler weekend!
If you are part of our Saturday Sampler program this is a reminder that this Friday and Saturday are our sessions. Make sure you have your March block done and come to your assigned session! If you can't remember which session you are in just give us a call and we can look it up for you!
We look forward to seeing you in the store,
Enjoli & the Team Members at SLH