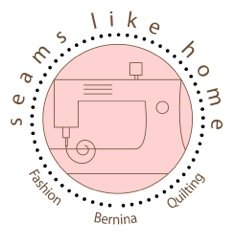 Hello SLH Followers,
First let me apologize for saying it might be Spring and bringing on the snow, I stand corrected!
Steals & Deals
Even though the weather isn't acting like Spring, we are going ahead with our spring cleaning!
Starting today we will have select notions, threads, patterns & display items discounted. Come in and check them out!
Stillpoint Lodge Retreat - Gail Garber
We still have a few spots left in our Stillpoint Lodge Retreat with Gail Garber. This retreat is such an amazing deal; your lodging, fees and food is all included in the $1200 fee. And since the retreat is rapidly approaching, you can start paying now ($200 now saves your spot) and finish paying (in $200 installments) after the retreat is over. The only part of this retreat you have to be in charge of is getting yourself to Homer to board the ferry to Halibut Cove!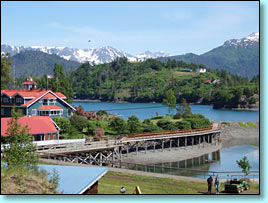 Isn't it beautiful?!
Check out the
Stillpoint Lodge website
to see more of Halibut Cove!
Also, be sure to keep up with us on Facebook, there will be a contest posted soon for a chance to WIN a spot in the Stillpoint Lodge - Gail Garber retreat!

Baby Basics Class
We have scheduled the Baby Basics class for May 4, 11 & 25 from 2:00pm-5:00pm, with an optional session on May 18th. The optional session will cover making crib bumpers with or without piping!
Come join us to learn to make a few basic baby items that make great baby shower gifts.

Do you know someone who has signed up for our emails but is still not getting them?!
They may need to add our address (info@akseams.com) to their address book.
If you see them before we do, would you please let them know to add us and check their spam folder!
We appreciate your choice to shop at our store, see you there!
Enjoli & the Team Members at SLH