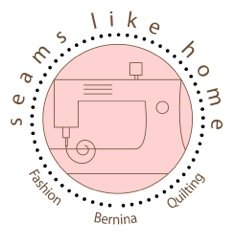 Hello SLH Followers,
We are home from our cruise with the Quilt Seminars at Sea program through the Western Caribbean! We had a great time and met some wonderful people! (Ok, the truth is we've been home for a week but I'm just now getting settled back into my regular routine!)
To the Cruise Participants: For those of you we met on the cruise, we had a wonderful time and hope to see you again in the future!
(This was our first stop, Half Moon Cay; the island is owned by the cruise line and that is our ship in the background)
Free Patterns
We now have a Free Patterns page on our website, you can
follow this link
to find them! If you find others you would like to share or one you've received in the store that you'd like to see online please let me know!
Buck-A-Block
Just a reminder that if you are participating in Buck-A-Block, you will want to pick up your block by the last day of the month, otherwise you will have to pay $3 for it instead of $1!
Saturday Sampler Trunk Show
Saturday Sampler Quilt owners may begin picking up their quilts and gift cards on March 1.
Please call at least 1 day ahead so we have time to get the quilts down.
We have enjoyed the quilts so much that we would love to have them hang in the shop longer.
Cruise Machine Specials
We still have some machines left on special from the cruise. If you are in the market for a new machine, now is a great time to buy. We have the Bernina 350PE and the Bernina 215 machines on special. Call or come by for more information!
We are glad to be home and look forward to seeing you in the store!
Enjoli & the Team Members at SLH